Kubo Tsushima designs golf court clubhouse with hot spring spa
Highlighting the presence of wood and light in architectural design, Kubo Tsushima has completed the Raysum golf court clubhouse with a hot spring spa in the city of Annaka, Japan. The project is formed as 'a resort that restores humanity' through the use of neutral materials and the elimination of decorative additions. The spa takes shape as a minimalist space with mesmerizing aesthetics, accentuated by the indirect lighting, water surfaces, and sculptural spherical saunas.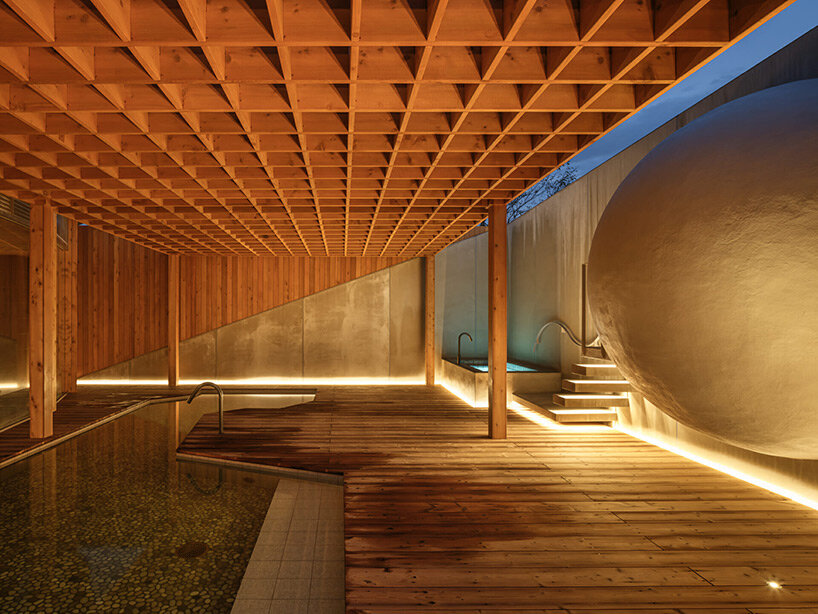 all images by Onodera Munetaka
indirect lighting enhances contemplative character
The newly unveiled golf court retreat is the result of a meticulous renovation by Kubo Tsushima Architects (see more here). The team has subtracted some of the gray plastering and decorative elements, instead focusing on wooden textures and lighting design to create a high-quality space. The open, fluid environment is brightly illuminated and divided by large arch openings that make the best use of the pre-existing curved ceiling.
The hot spring spa is allocated on the first floor of the clubhouse. Composed of wooden decks and gray tiles, this communal bath area matches the texture of the entire facility. In the washroom, indirect lighting provides the space with tranquility while digging walls conceal faucets and shampoos, making the room tidier. The spa features an open-air bath area with a grid awning and a deck, as well as a spherical sauna. Both the water bath and spherical sauna are illuminated by indirect lighting, serving as private contemplative rooms where guests can isolate themselves and meditate. The spa locker room presents a minimalist design too, and the lockers are concealed as wooden lattice surfaces stretched over the entirety of the space. indirect lighting is installed right underneath them, making them appear as if they are floating.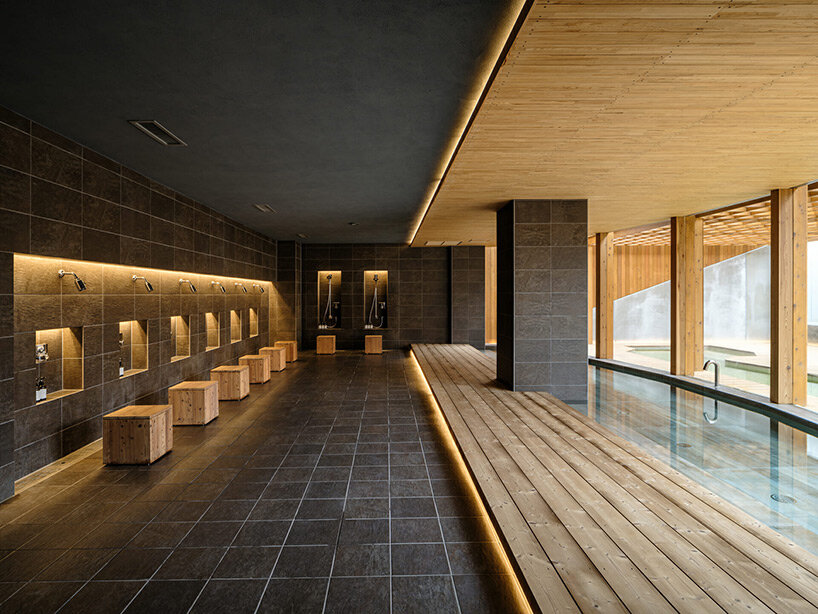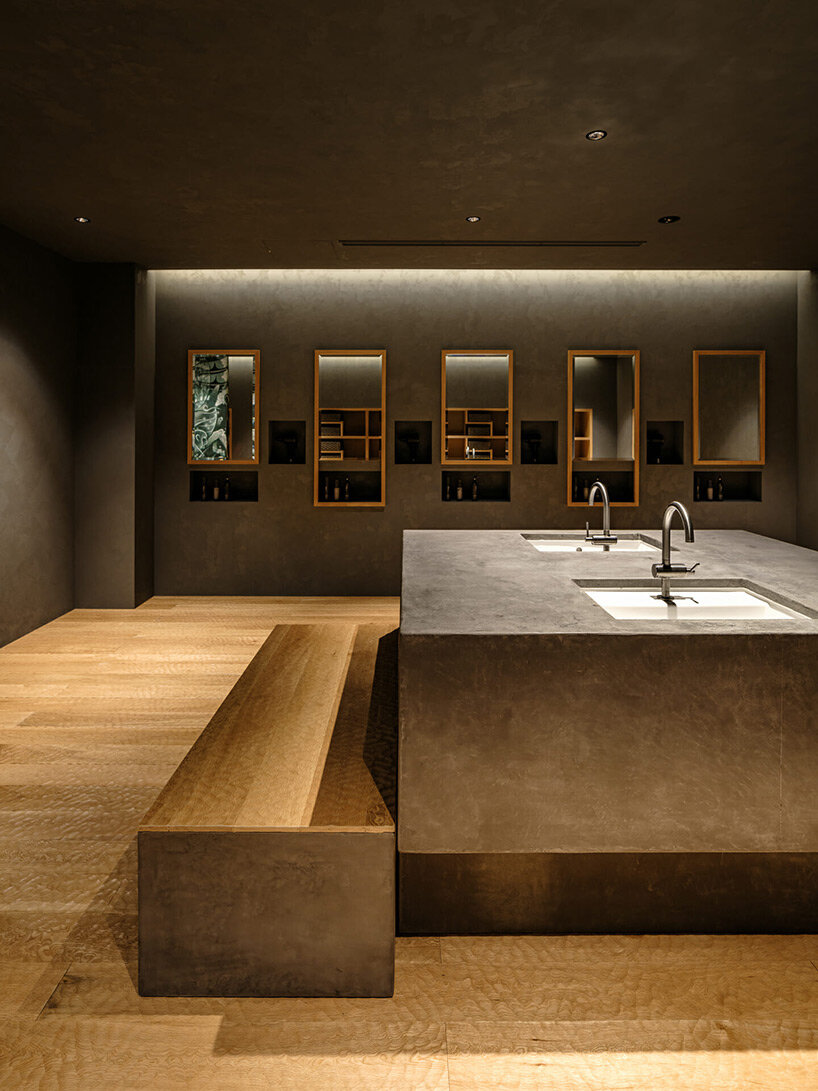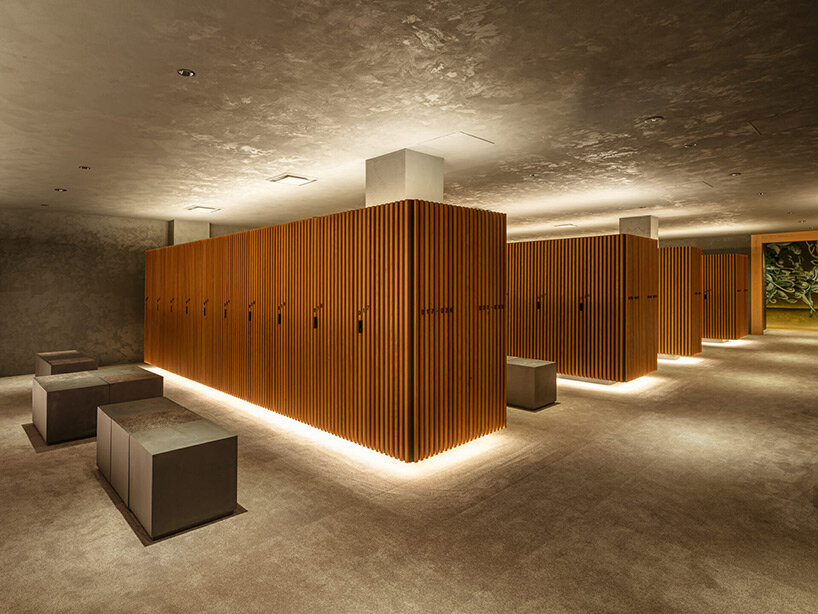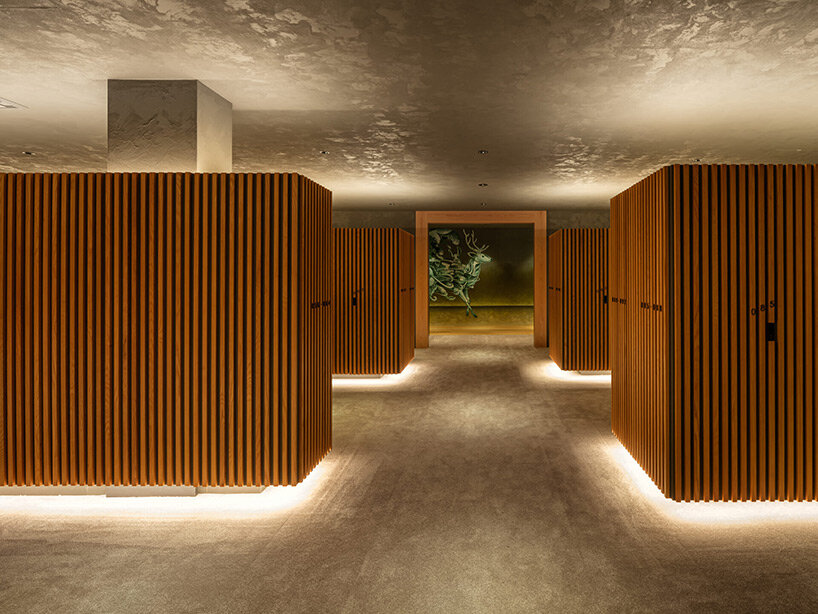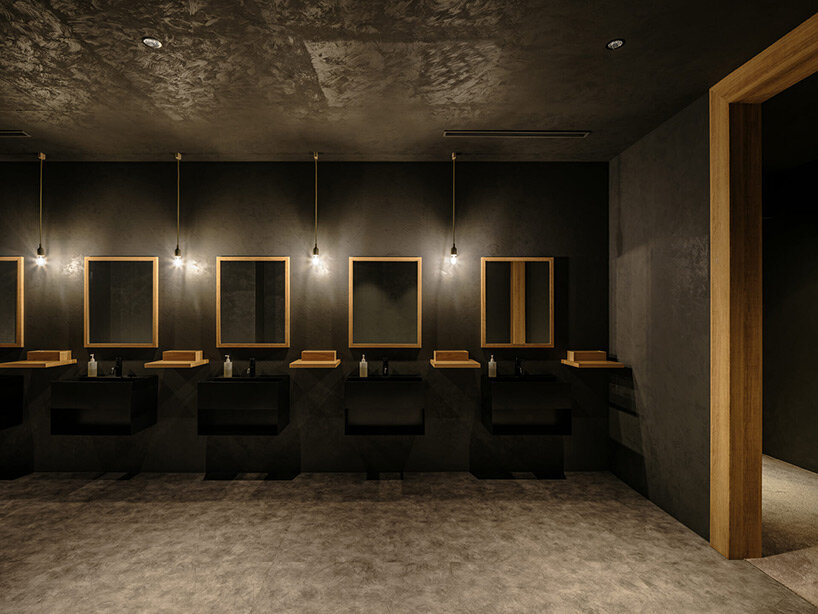 1/14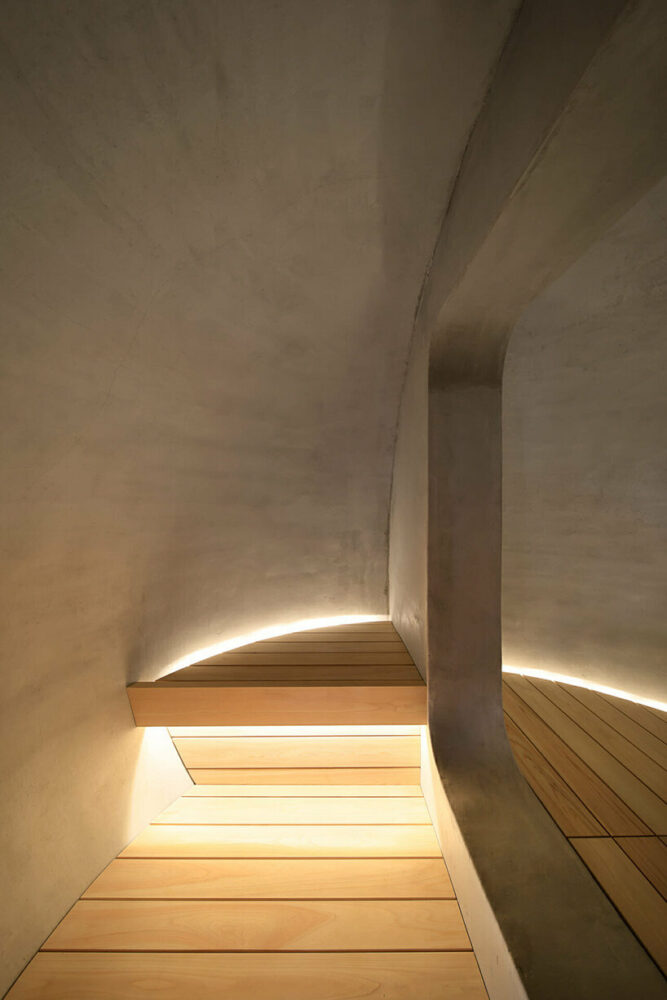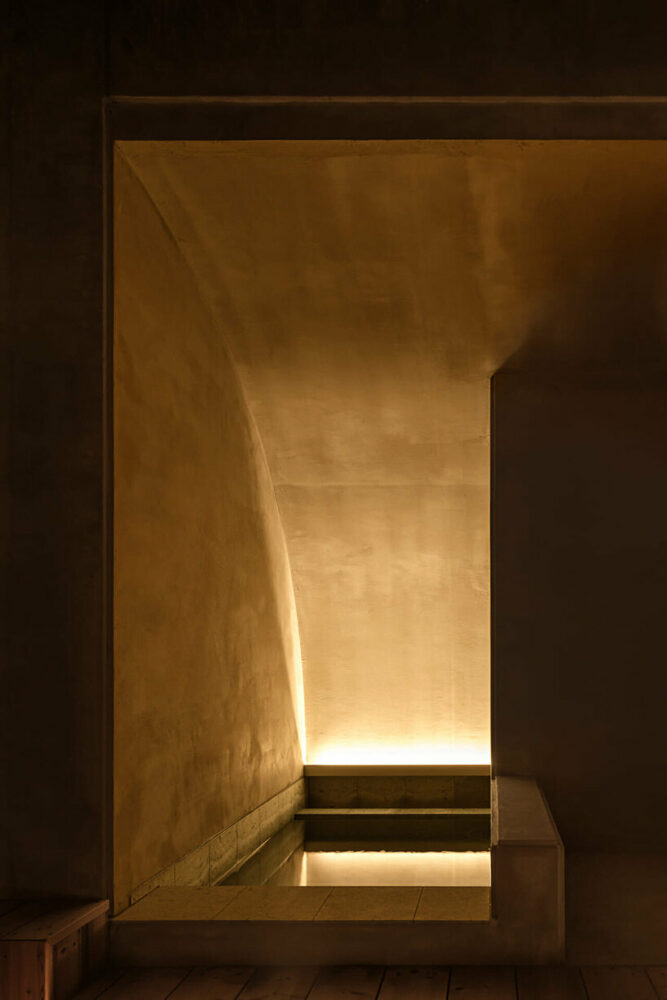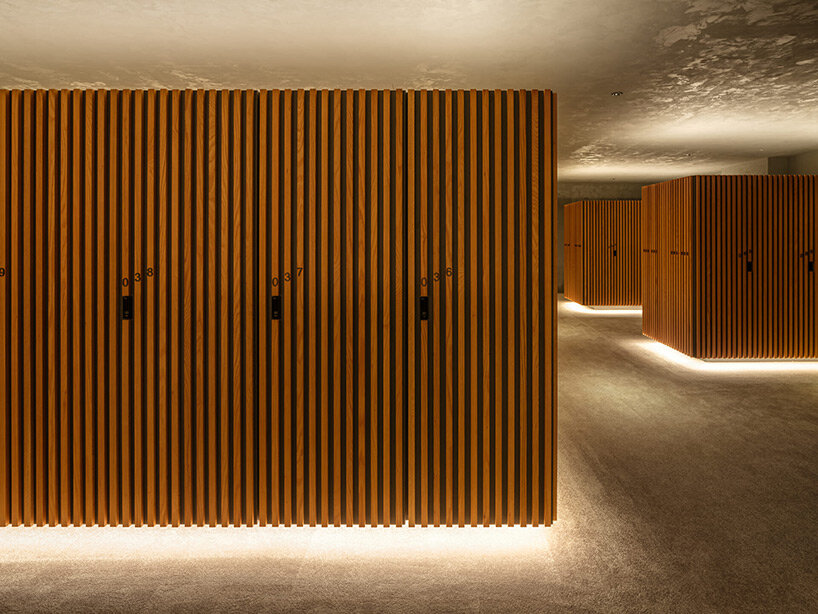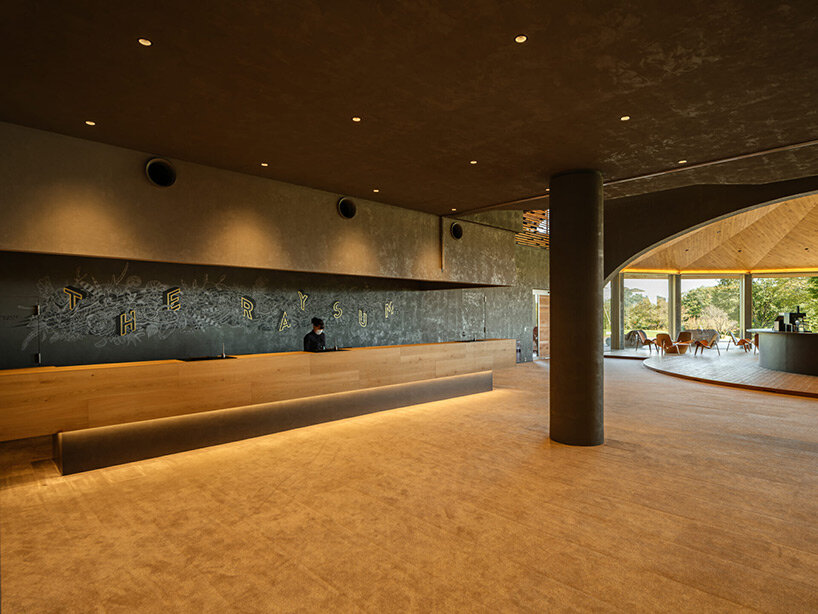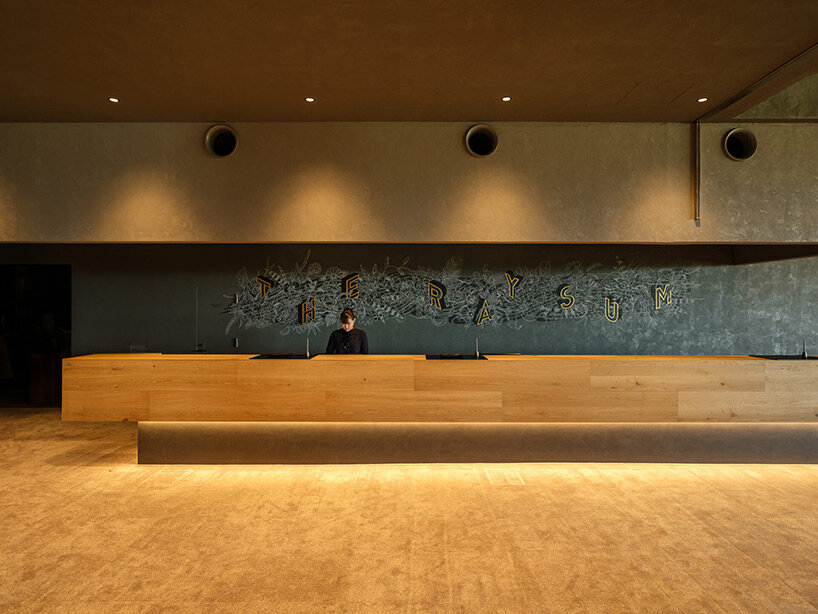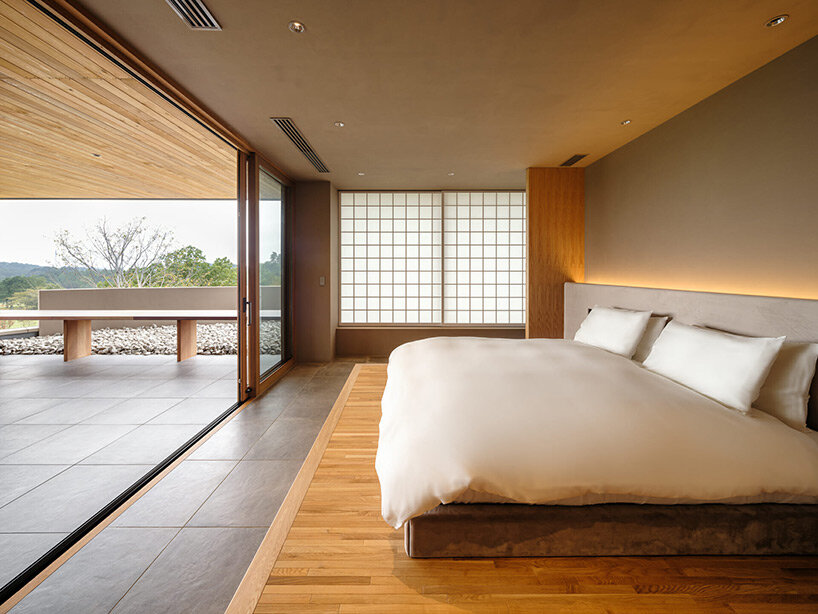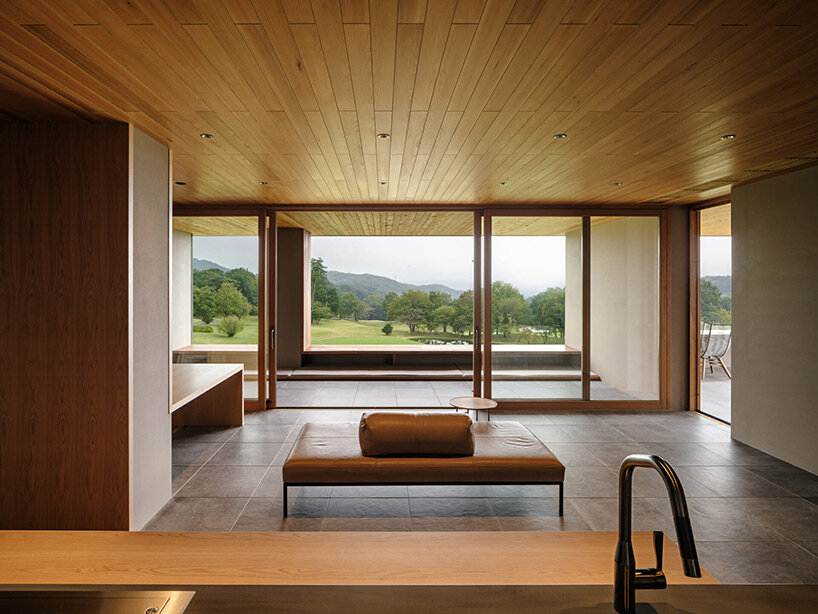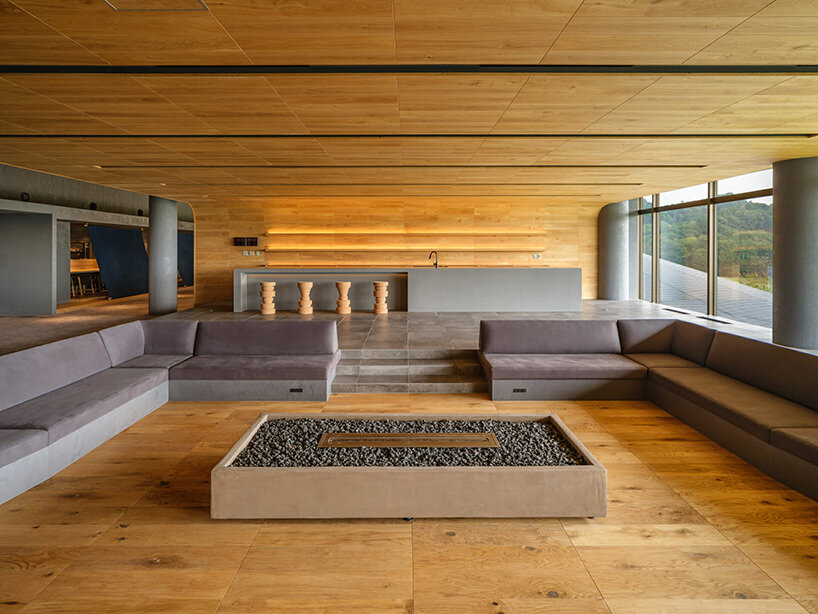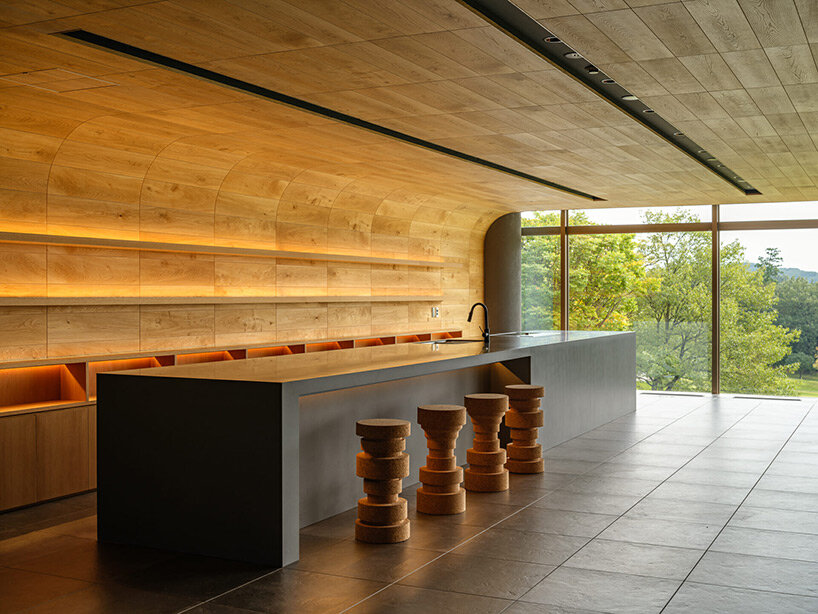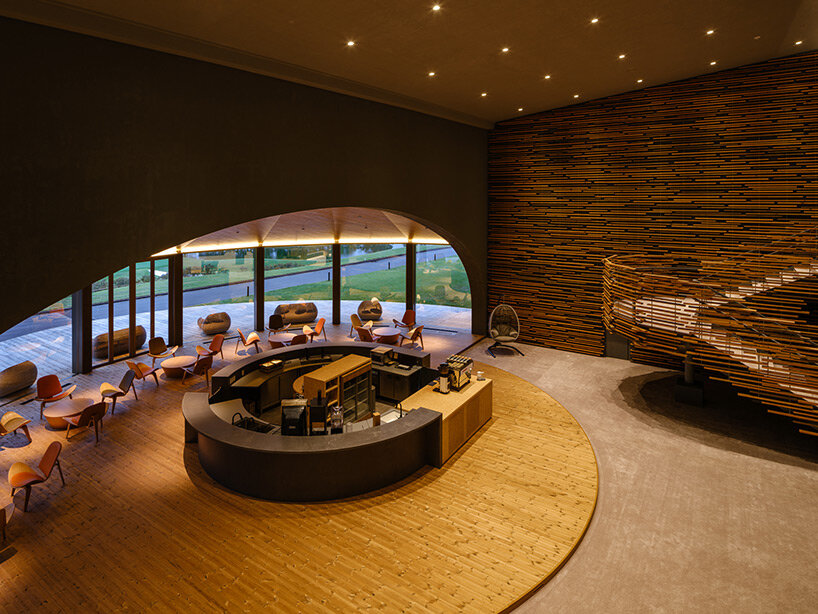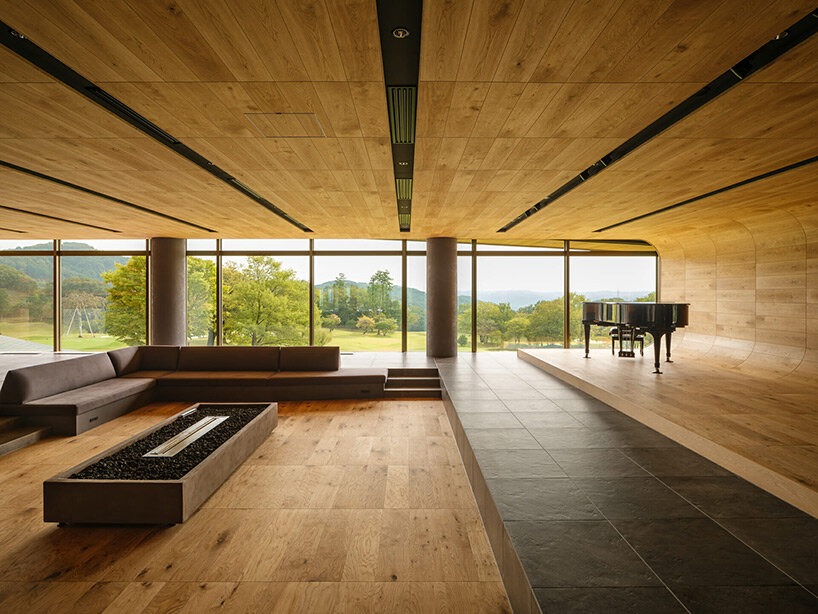 project info: 
name: The Raysum + The Raysum Spa
architects: Kubo Tsushima Architects
location: Annaka, Gunma, Japan
area: 4333 sqm
myrto katsikopoulou I designboom
jun 02, 2022